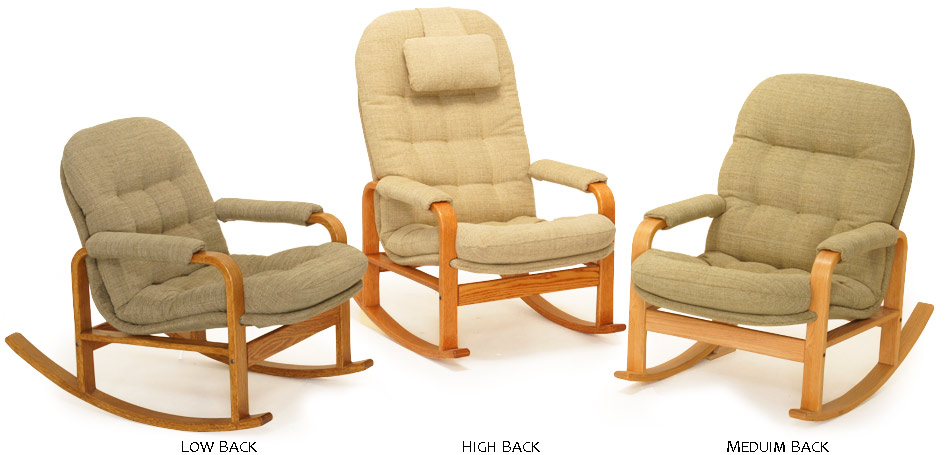 Brigger rockers provide ergonomic comfort. The seat follows the contour of the body with soft support under the knees, adjustable lumbar support, and support of the back. We offer high, medium, and low back models.
---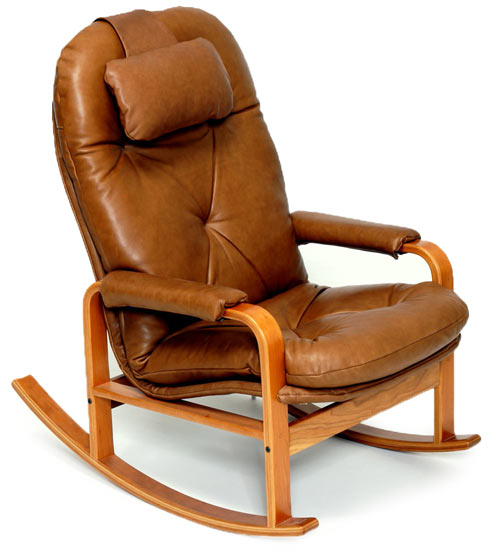 Learn More About The High Back Rocker
---
Learn More About The Baby Rocker
---
Low & Medium Back Rockers
Sitting in Brigger rockers is healthy fun. They allow movement while you rest comfortably in their ergonomically designed, body friendly seat. Rockers promote active sitting which adds excitement to your living space.
Medium rockers provide body support to the shoulders, low rockers provide support of the lower back. Both make amazingly comfortable seats you can dress to look as attractive as you like with the fabric choices in our Design Center. Call to order (800) 451-7247
Learn More About The Medium and Low Back Rockers
To Order Call (800) 451-7247 or Email Us
Give us your personal height and we will recommend the best seat for you.
Visit the Design Center to select materials.
Visit the Fitting Center to measure yourself.
---
Suggested Accessories
We offer a variety of accessories such as our ottomans to enhance your sitting comfort.