Brigger recliners let you tilt from the sitting to the reclined position with little effort.
Brigger recliners with the ergonomic seat in a unique solid wood base flip from sitting to reclined posture.
The position of the Flip-Flop is either sitting up or fully reclined.
The Ultra-Recliner with two handles and a twist lock can recline incrementally. Both have tilting footrests that store under the seat.
---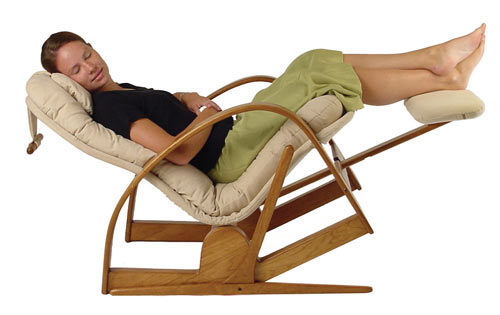 Flip Flop Recliner
The FlipFlop is a dual position recliner that can flip from the sitting to the reclined position simply by pushing yourself off the floor with one foot.The FlipFlop is carefully balanced to make it easy to move between the "up" and "down" positions. A sturdy lever helps your up and down movement. Call to order (800) 451-7247
Prices
---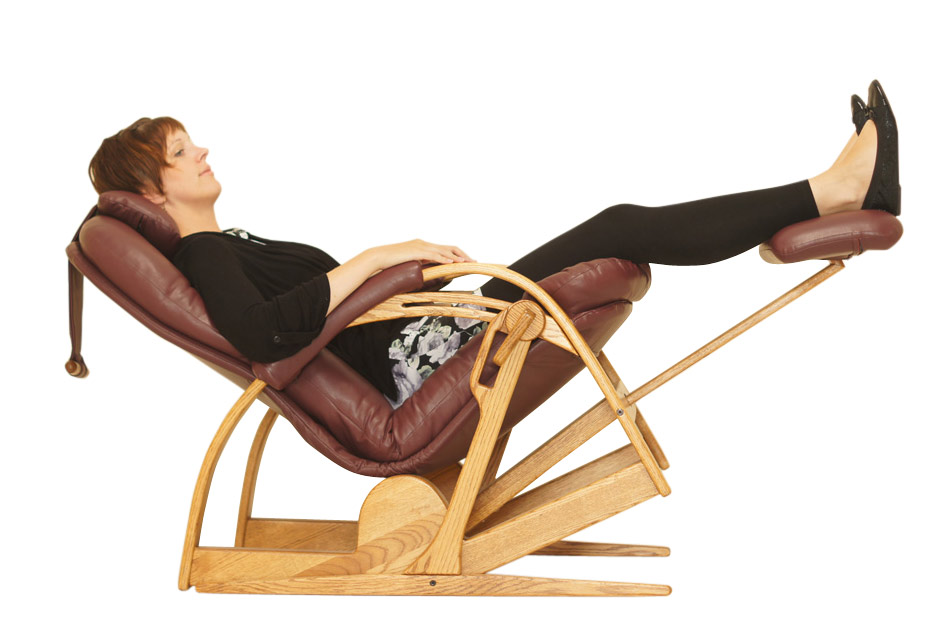 Ultra Recliner
The Ultra Recliner has lever handles with twist locks on both sides to hold the position at any angle of recline. Grip the handles, control the up or down motion with both arms, and lock the position of your choice. Call to order (800) 451-7247
Prices
To Order Call (800) 451-7247 or Email Us
Give us your personal height and we will recommend the best seat for you.
Visit the Design Center to select materials.
Visit the Fitting Center to measure yourself.